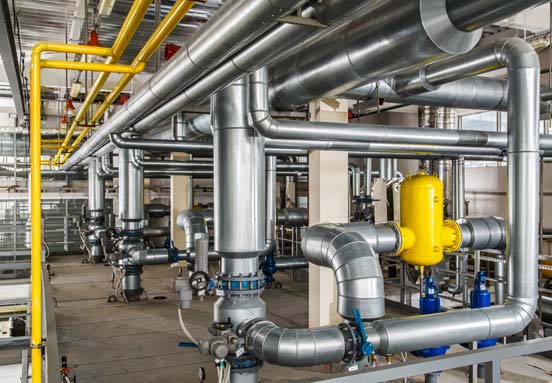 Complete Insulation for Your Commercial HVAC in Spartanburg, SC
The major HVAC components of your business are important cogs that keep your building functioning to the levels you expect it to on a daily basis. Protecting and preserving these amenities is crucial, not only for your pocketbook's sake, but for the comfort levels of your building as a whole and the quality of life standards they create.
HVAC Insulation
Finley Insulators is here to give you a proactive approach to preserving your HVAC components by lending you the many benefits of HVAC equipment insulation. While some commercial HVAC Insulation contractors in Spartanburg, SC may recommend or even provide this service upon installation and maintenance of your furnace, boiler and other amenities, none can quite deliver to the level that Finley Insulators can.
We go above and beyond to do more than just give you insulation for your HVAC components—we take the time to truly make sure the work we've done will yield superior returns for you and your building. Whatever your equipment, whatever the insulation needs: Finley Insulators in here to help.
Why insulate your HVAC components?
HVAC components suffer constant wear and tear that's only made worse by being left without insulation from external variables. From boilers to furnaces and everything in between, it takes a protective layer of insulation to mitigate many issues that can create compounding service issues or worse, lessen the overall life of your installations, such as:
Reduce heat loss or gain

Protect personnel

Provide process control

Protect against corrosion

Reduce condensation

Lessen noises and vibrations
With Finley Insulators on the job, you can expect to see tremendous returns on your HVAC insulation and as a result, you'll create sustainability and efficiency within your workplace.
Exceptional insulation for your HVAC system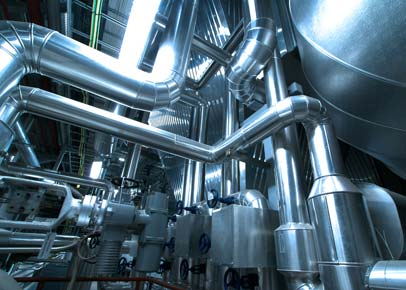 Finley Insulators has over four decades of hands on experience with industrial and commercial HVAC Insulation in Spartanburg, SC and the insulation requirements that these hearty pieces of equipment have. We're happy to work with you to assess and discuss your full scope of HVAC insulation needs and can provide a myriad of solutions that will leave you with complete peace of mind.
For more information about any of the HVAC insulation services we offer or to inquire about a scope of work or estimate on services and materials, please give us a call today at 864-439-3355 and we'll gladly work with you.